It's YOUR turn to shine!
Have you jumped through all the hoops, yet life still isn't the picture you dream of?

Do you desire more of what lights you up!?
If you have a whole lot more to live and contribute, and yet you don't quite know how to get from here to there…
…then I am the 'coach in your corner' to help you make those dreams a reality.
I've lived that quiet desperation of my needs coming second, last, or not at all. Now I know how to create my best life, and I'm living it. And it's my calling as a Life Coach to help you paint yourself into the best and boldest picture of your life, now. 
I'm here to help you shine – because the world needs your light!
Here are ways to get started…
The 'Pathfinder Single Life Coaching Session' provides you with a blueprint for success. This is an opportunity to see the way forward and to know which steps to take in order to reach your goals and dreams.
Larger life coaching packages, such as the 'Paint Yourself Into the Picture' package and deluxe package, support you over time as you make your dreams a reality.
The Courses page offers an 'a la Carte' approach with a course that is sure to be suited to your learning style and preference.
There are many more ways to get involved…
Join the always lively conversation on the BLOG,
Take in a healing conversation on my Youtube show, Paint Yourself Into the Picture,
Find new ideas and practical exercises in one of my inspirational BOOKS for women.
Get a 'COACH in Your Corner'! This is YOUR time to shine. Create your best life, today!

Here's what clients are saying about Life Coach Reba Linker…
"Reba has a creative, fun and upbeat approach that I truly value. She always provides straightforward answers that are clear about what's happening. She's not afraid to call it as she sees it. Her answers have a simplicity that is nonetheless powerfully expansive. Her insights inspire me to take action, and that lets me know that she is connecting with my highest good. Her answers are down-to-earth and practical, and yet she has a creative and fun way of making even mundane stuff feel magical. I highly recommend her as a coach if you want someone who will help you be the best YOU that you can be!" – Angel Fullerton
"Reba, working with you over these last several weeks has been magical. Our first session together, without exaggeration, was life changing. You've helped me surrender to the person I am becoming and embrace my new path with clarity and joy. I always feel completely safe, aligned, and connected to my soul when working with you. For that, I'm forever grateful." – Jessica Lee
"Reba is an 'animator.' She listens to the client and helps them turn their thoughts and feelings into a positive course of action. She has an extraordinary talent for seeing possibility everywhere, and putting that vision clearly into view for her clients as well.  And she does so with a marvelous lightness and sense of humor." Judy Staples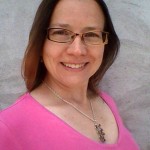 "After my very first session with Reba, I experienced profound yet gentle shifts in several areas, including how to make some necessary changes in my business, and in identifying financial blocks. Her grounded, practical advice coupled with her gentle nature, humor and huge wisdom made the session feel like a meeting with a friend or sister. I enjoyed her style of walking me softly towards the places she sensed resistance, and opening to her suggestions allowed me to get the most out of our hour together. I highly recommend her as a coach and mentor, and feel blessed to have connected with her." Jenny Griffin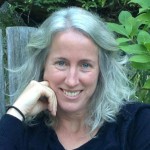 "Each time I work with Reba, I feel inspired, clearer and supported. She helped me reframe my business in a way that was empowering and practical. She offered many ideas that I could was able to make use of right away. She also understands that business is a unique expression of soul and knows to let that take the lead. She makes space for an inside out job rather than outside in. Reba built a successful brick and mortar business and brings the breadth of that experience to the table, which I found invaluable. Reba is a gem and I highly recommend her without reservation." Rachel Cohen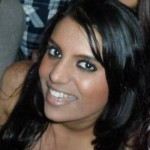 "Working with Reba was a fascinating experience. She really 'got' me, and she described my mission better than I could have myself! I felt witnessed and listened to. Reba held a safe space for me and allowed the unfolding of what was possible in my life. Reba is a brilliant coach and I would highly recommend her. Work with Reba and give yourself the gift of being witnessed!" Roshni Dominic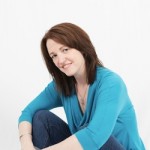 "Reba is a wise soul. She brings much compassion, insight and good humour to her guidance. In a single session with Reba I believe I've overcome a block that's been holding me back for years. She gave me targeted, valuable exercises to help me continue to move forward. I'm so grateful for the time we spent together – and for the laughter and tears. Thank you Reba." Christine Callahan-Oke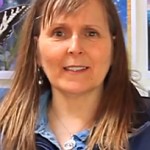 "Reba is truly wonderful! What a great tool kit she has for helping people move forward with their lives. She's creative, sensitive, helpful and has a beautiful spirit. If you can book a session with her I highly recommend her." Ingrid Koivukangas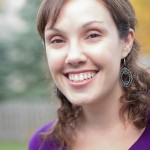 "I'm so grateful for Reba Linker! During a time of transition, Reba helped me to shift from overwhelm to a place of inspired empowerment.  With her warm nature, gentle inquiries, and creative outlook, she helps you to see both your dreams and your challenges in a whole new light. Reba has a gift for holding a safe, welcoming space, that invites you to slow down and deeply connect with your inner wisdom.   I appreciate her honesty, thoughtfulness, and her sense of humor – helping me to find joy in the midst of chaos.  If you are looking for a heart-centered coach to help you flourish forward as you find and follow the next steps on your journey, I highly recommend Reba Linker."  Becky McCleery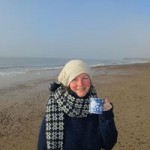 "It was such a pleasure to work with Reba. I found her coaching to be very person focussed. She had obviously thought and prepared for my session thoughtfully and lovingly. I was very moved by the process she led me through and I gained greater self-awareness and healing as a result thus being able to take my life forward more smoothly. Several weeks, I am still feeling the benefits of our session together. I also really valued Reba's wonderfully open and sensitive manner. I would not hesitate to recommend Reba." Karen Packwood-Goro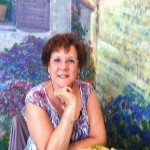 "Reba is a great listener! She not only gets me and what I am struggling with; she REALLY SEES me, which is very rare. Having this gift allows her to focus in on any given situation, with laser like precision. Her feedback is always given with deep wisdom and a gentle heart." – Judy Ranieri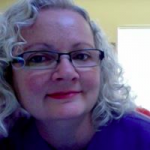 "Reba shone a spotlight on the language I've been using that doesn't necessarily serve me. With her guidance, I was able to really notice the gaps between my desires and the words I was choosing to express those desires. This led me to working toward making the essential shifts so that my thoughts and language are in alignment with my goals and dreams." ~ Carole Audet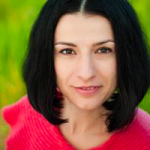 "I had the honor of being touched by Reba's wisdom. From the first 5 minutes she made me shift my perspective and helped me acknowledge and overcome blocks that were holding me back. She is a wonderful listener and her advice comes from the heart. I feel truly inspired and empowered after talking to her. I would highly recommend her to anyone looking for a heart centered coach. "  Rodica Lamuth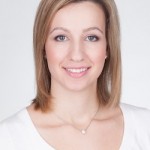 "I really enjoyed my coaching call with Reba. I was immediately at ease with her and felt free to open and share what was on my mind from the beginning of the session. Her insights and wisdom helped me look at my situation from a different perspective which has helped me see things in a new way. She provided me with several suggestions that will help me move forward. Thank you Reba!" Christena Alyssandratos
"We all have things we struggle with and often it is not what is obvious to a casual observer. Having the confidence to go after dreams and take risks, when family and life obligations make it harder, was my personal challenge. Reba's gentle but firm support and direction helped me organize my chaotic and often distracted world. Having someone who listened and, even after hearing all my deep anxieties, did not judge, was precious and a gift, and sometimes just having someone who found humor in a seemingly hopeless situation, was just as healing. I am glad to be on the way to newly found career freedom and fulfillment. Thanks to Reba, I know I have the support and tools to create the success I envision for myself and my family." – Anna Mardjanian