It's YOUR turn, baby!
Group coaching is for anyone in the act of creating the next chapter of their lives.
Well, that's all of us, isn't it?
So, I'll amend that to be: group coaching is for anyone in the act of consciously  creating the next chapter of their lives!
Whether you've been 'nudged' into a new chapter by circumstances, or you feel an inner readiness to explore new possibilities…
If you dare to reach for a future that is as brilliant as your dreams…
If you believe that you deserve support in making life changes happen…
…then group coaching might be right be for you.
The challenge is not that we can't create our dreams, the challenge is that we can!
Let's paint the boldest picture that we can dream of! The key is to learn how to paint ourselves into the picture in a way that feels right, and is sustainable. Let's paint with purpose. Let's choose our colors and create our brightest vision of our beautiful life. 
If a group setting appeals to you, then group coaching might be right for you. Here's what group coaching with 'Coach in Your Corner' Reba Linker offers:
Witnessing. We are there for each other. We are REAL people IRL. We share the gamut of life's experiences, the laughter and tears, challenges and successes.
Encouraging. We are catalysts for each other. 
Uplifting. We each bring our own stories, hopes, and challenges.  Together we rise!
Sharing. Group Coaching is for the woman who wants the connection of a safe, confidential, and positive community.
Supporting. Group coaching offers the warmth and support of the community, as well as the insight of 'Coach in Your Corner' Reba Linker, the group leader.
Community. Group coaching is real relationships, with real people, in the magic, private space of real time. Nothing is recorded or pre-recorded.
Respect. Group coaching is for the woman who knows the importance of getting the support she deserves, and she finds a way to make it a priority.
Group Coaching provides the support you need to move past obstacles, and move forward with your dreams.
The right kind of support can make all the difference!
Profound Shifts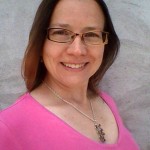 "I experienced profound yet gentle shifts in several areas, including how to make some necessary changes in my business, and in identifying financial blocks. I highly recommend her as a coach and mentor, and feel blessed to have connected with her." Jenny Griffin
Overcoming Blocks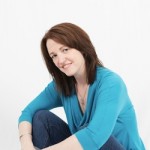 "Reba is a wise soul. She brings much compassion, insight and good humour to her guidance. I've overcome a block that's been holding me back for years. She gave me targeted, valuable exercises to help me continue to move forward." Christine Callahan-Oke
Moving Forward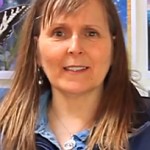 "Reba is truly wonderful! What a great tool kit she has for helping people move forward with their lives. She's creative, sensitive, helpful and has a beautiful spirit. I highly recommend her." Ingrid Koivukangas
When can I start?
A new group is being formed, TBA.
Please contact Reba if you are interested in joining.
Where do we meet?
We meet via Video Conference Call. Details will be sent upon registration.
How do I sign up?
Space in each group is limited to 12 people.
What does it cost?
Price TBA
Please contact Reba with any questions you may have.
From Overwhelm to Empowerment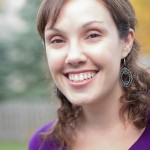 "Reba helped me to shift from overwhelm to a place of inspired empowerment.  Reba has a gift for holding a safe, welcoming space, that invites you to slow down and deeply connect with your inner wisdom. If you are looking for a heart-centered coach to help you flourish forward as you find and follow the next steps on your journey, I highly recommend Reba Linker."  Becky McCleery
Deep Wisdom and a Gentle Heart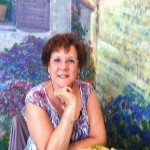 "Reba is a great listener! She not only gets me and what I am struggling with; she REALLY SEES me, which is very rare. Having this gift allows her to focus in on any given situation, with laser like precision. Her feedback is always given with deep wisdom and a gentle heart." – Judy Ranieri
The Unfolding of What is Possible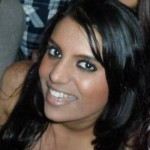 "Working with Reba was a fascinating experience. She really 'got' me, and she described my mission better than I could have myself! I felt witnessed and listened to. Reba held a safe space for me and allowed the unfolding of what was possible in my life. Reba is a brilliant coach and I would highly recommend her. " Roshni Dominic
Empowering and Practical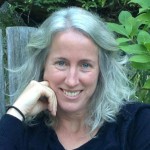 "Each time I work with Reba, I feel inspired, clearer and supported. She helped me reframe my business in a way that was empowering and practical. She understands that business is a unique expression of soul and knows to let that take the lead. Reba built a successful brick and mortar business and brings the breadth of that experience to the table, which I found invaluable. Reba is a gem and I highly recommend her without reservation." Rachel Cohen
Life Changing
Reba, working with you over these last several weeks has been magical. Our first session together, without exaggeration, was life changing. You've helped me surrender to the person I am becoming and embrace my new path with clarity and joy. I always feel completely safe, aligned, and connected to my soul when working with you. For that, I'm forever grateful. – Jessica Lee
Please contact Reba with any questions you may have or to set up a chat t see if Group Coaching is right for you.