This is YOUR turn to shine.
I am called to support you as you step into creating the life you desire. Open up to your most prosperous, happy and fulfilled version of yourself. I am the 'Coach in Your Corner,' sharing wisdom and techniques to support you in reaching your goals, as you achieve more joy, abundance, peace and success than you ever thought was possible.
Be the next success story…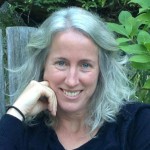 "Each time I work with Reba, I feel inspired, clearer and supported. She helped me reframe my business in a way that was empowering and practical…She makes space for an inside out job rather than outside in. Reba built a successful brick and mortar business and brings the breadth of that experience to the table, which I found invaluable. Reba is a gem and I highly recommend her without reservation." Rachel Cohen
"Reba, our first session together, without exaggeration, was life changing. You've helped me surrender to the person I am becoming and embrace my new path with clarity and joy. I always feel completely safe, aligned, and connected to my soul when working with you. For that, I'm forever grateful." – Jessica Lee
Choose from 2 options to get started:
5 Private Life Coaching Sessions
This package creates an arc of support to guide you through an important life transition. Are you ready to step into a new chapter? This package is designed to help you get from here to where you want to go . . .
Learn how to use a personal guidance system to help keep you on track to meeting your life goals.

Understand how to align heart, body and mind to accomplish your dreams.

Move past blocks that may be keeping you from your best results.
Create meaningful and sustainable change! A weekly or bi-monthly meeting is recommended. This package must be used within 3 months of date of purchase.
5 Life Coaching Sessions: $450
Pathfinder Single Private Life Coaching Session
This is for you if you're excited about the next chapter you're creating, or you want help figuring out what that next chapter could be, or you need support and guidance in moving past an obstacle or block. This single coaching session offers…
Laser-focus clarity on a particular issue.

Techniques to help you find the opportunity in the challenge!

Tools to find the next Action Steps

Confidence and confirmation
Please use Single Sessions within one month of date of purchase.
Pathfinder Single Session: $130
This is YOUR turn to shine! 
Contact Reba or write Reba@RebaLinker.com to set up your first appointment.
Each session is 55 minutes in duration, starting on the hour. We meet via Skype, Zoom, or by phone. Kindly give 24 hours notice of cancellation or you will be charged for the session.
Larger life coaching packages can be discussed on a case by case basis.